The July Fourth photos are traditional, these are not, but they're still fun. As always, click on any image for the larger version.

The lawn is doing OK, but the lack of sunlight has cost it some color. It'll recover without any issues, and I'd rather have less sun and more rain than a drought!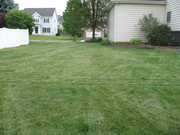 The gardens have grown noticeably in two weeks, although the zinnia have been a bit of a battle. They seem to have a fungus.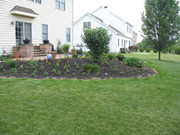 The Yellow Knockout Rose blossomed beautifully this year!




The ageratum are just getting started. Year by year, they get a little taller as they revert to type, so at some point I'm going to have to jettison the ones I have and buy new seeds.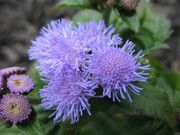 Profusion zinnia (Flame, in this case) always do well around here. This one is just getting going for the season, but it's already filling a quarter of the pot.